 Fred Nelson
Our 35-year-old furnace finally refused to stay lit. My friend, a retired plumbing contractor, referred me to Calgary Heating Services. He assured me that they were very sharp and honest. They came out and did a tune-up on our furnace and it worked better than ever. The technician pointed out that the furnace didn't owe us anything after 35 years of service, so we asked for a quote to install a new high-efficiency unit. Our house is in early Glendale (1954) and primitive by today's standards. They supplied and installed the new furnace, explaining each step. Although there was a lot of extra work required to bring us up to current standards, they only charged us what was quoted. We will be calling them back to add the A/C this summer. We highly recommend them to anyone who needs plumbing or heating work. Robert Hubbs
I have used Calgary heating Services now 3 times. What's for a rental property When the furnace died just before Christmas in a cold snap. They were fast. fixed the problem right away and they do not overcharge. They did a great job. They now do all of my annual service to prevent future problems. Great service, great rates, really friendly. I highly recommend them. Thomas Wood
Found my furnace was dead late last night. A scary proposition when you read the 0ne star reviews for repair firms on Yelp or equivalent sites. High prices, no-shows, shoddy work and all ... you feel trapped. A call to CHS at 8am put me in contact with helpful staff who got me an appointment for 11->1 . Mohsin, the repairman, was here at 11:30 and out before 1 with the furnace up and running. Furnace repairs are expensive, but dealing with a prompt, timely and professional staff certainly makes it easier to accept. The firm is on my list of "call again if needed" and "recommend to friends" companies in Calgary. Ward M.
I own 3 rental properties, and had CHS do work on the furnaces of 2 of them. I was impressed wwith the speed and quality of the workmanship. The 2nd job, I was quoted by another company $$890 for the job. I thought it was too much, so got CHS out there despite already paying the $70 travel + $219 diagnostic fee (CHS doesn't charge the diagnostic fee) just on principle. I was told by CHS that it was a thermocouple, not a valve, and that it would cost me $175, 1/5th of the price charged by the other company! He could have charged me for a valve, and I wouldn't have known the difference (CHS was $520 for the valve on the other property btw, $370 less than the other guys). It's like gold finding a company that does such high quality work and has ethics. AHN
When my furnace stopped functioning, late one winter night (-27C) I thought I would call the man who installed the furnace in the morning, since I turn down the heating at night, anyway. He said he would come by, and have a look. In the meantime, I cleaned the flame sensor, to no avail. When he arrived, and examined the furnace, he diagnosed, and replaced a couple of parts, including the flame sensor, with no success. Looking at the printed circuit board (on a high efficiency furnace), he said he had no experience with that part of a furnace, and that I should call someone else (much more involved, but to keep it short). I called several companies (the obvious ones, all too busy, some till next week) then went on to Homestars, and discovered Calgary Heating Services. After reading reviews, I called, and they sent someone out in a couple of hours. Mohsin looked at the furnace, and went through a series of diagnostic steps, and determined that the blower motor was not functioning, nor responding; it had died. As it was late on a Friday afternoon, and the manufacturers parts store was an hour away, he said Monday morning was the earliest he could return, unless I wanted to pay a fee to the parts store of $150 to have someone open it on a weekend. Since I declined the offer, and was already using some space heaters, he brought in a few more to help me over the weekend. He arrived promptly Monday morning, with a new DC 1 hp replacement motor, tested it before installing, and had it up and running within the hour. That was the best money I have spent in a long time. A lifesaver!!! Highly, highly recommend this company for furnace repair – experienced, well-trained, professional, polite, and very accommodating technicians. Melanie Carefoot
Always a pleasure to have these guys come out and service/repair/replace our A/C and furnace. Professional, on time, friendly and trustworthy. I would highly recommend this company. Sherry Pitka
I have been working with this company for 4 years now, they are excellent! They know their stuff! They are honest and always provide you with a solution for any issues you are having. They have done furnace checks for us, new furnace install, fireplace cleaning and repair as well as install a hot water tank. They are the best! Janet Harem
CHS was prompt in supplying a quote and then getting the job done. First they replaced a furnace in the home we were selling - they were neat, efficient and the price seemed very fair. When we moved into our new home we had them replace our two furnaces and install air conditioning. Again, they provided a fast quote and within days the job was done and it all looks great, runs more quietly and heats and cools our home wonderfully. Hussain and his team did a great job. Additionally, they checked our two humidifiers and water softener and all three were running fine, which we were glad to hear. I highly recommend CHS for your HVAC needs.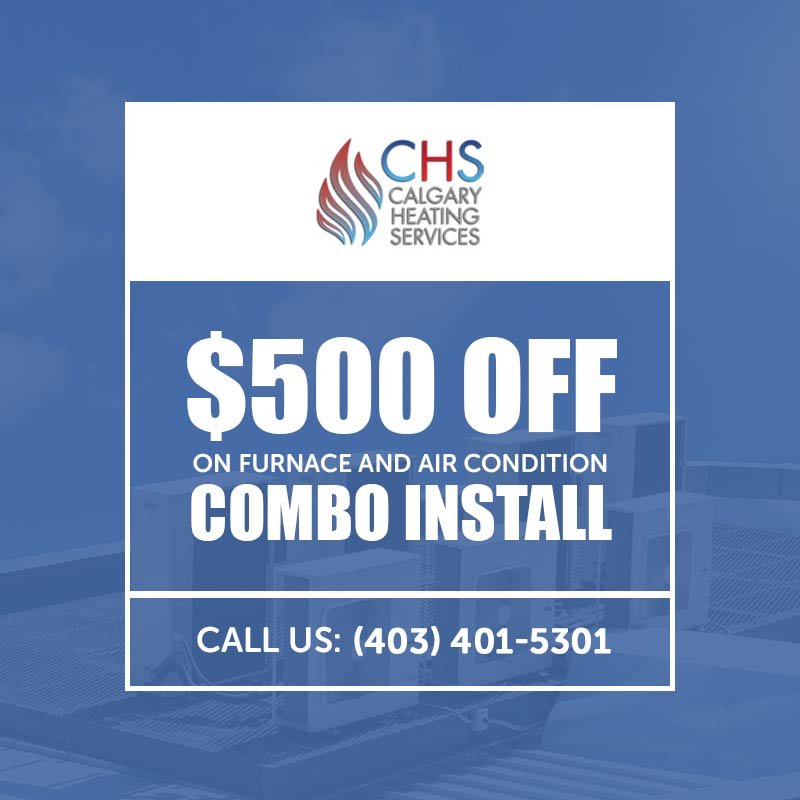 The service was fast, cheerful, professional, thorough, and on time…
They were here at the time they said. Did the…
Service call for leaking around the furnace. It was a…
In August we had arranged for our central air system…
I woke up to a leaking water tank so I…
Great service from start to finish with this company. We…
Absolutely excellent services starting with my initial consolation to the…
After an inspection on our furnace the technician had tried…